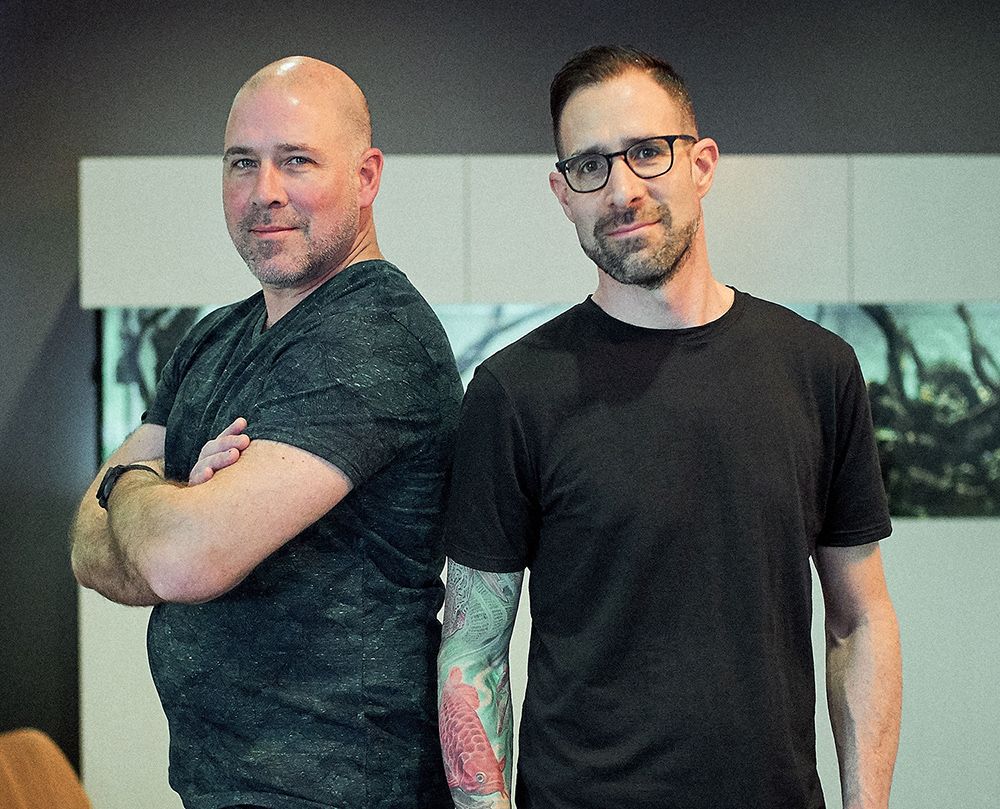 Aquarium Design Group was founded in 2000 by brothers Mike and Jeff Senske. Combining a lifelong passion for aquariums with their love for art, design, and architecture, the brothers set out to create a new kind of custom aquarium design, installation, and service firm rooted in knowing that the aquarium could be elevated to the same respected heights as other forms of art and creativity. Balancing the specific needs of the precious lifeforms that make their work possible with an aesthetic sensitivity to form, function, and space would become their life's work. And to have the word aquascape become a fundamental term in the aquarium ownership conversation would become their obsession.
From the beginning ADG focused on freshwater aquariums as opposed to the existing standard of saltwater. The brothers believed firmly in the ability of the freshwater aquarium to transcend the somewhat fixed aesthetic of saltwater aquariums with the wider array of decorative elements and overall visual opportunity a well composed freshwater aquarium offers. Different species of driftwood, stones, and substrates can be combined to create many different looks, providing a more unified, harmonious connection to various interior styles. Add the ultimate simplicity of a freshwater system (filtration, lighting, etc) and it becomes the preferred style and a wonderful new design opportunity for many clients.
But ADG also shares a passion and great respect for for a thoughtfully composed saltwater aquarium. As evidenced by many exceptional past and present marine aquarium works in their portfolio, it is a style in which the brothers excel and embrace at the deepest level. The sophistication and unique effect that a live coral reef or decorative saltwater aquarium has on a space can not be underestimated. And with the rapid advancement of new technologies, improved husbandry, and captive breeding practices, the dream of a truly sustainable, conscientious marine aquarium is becoming a reality.
From Mike and Jeff and the entire ADG team, we look forward to the opportunity to bring the full dimension of a custom designed and professionally maintained aquarium to your space. Call, email, or visit our unique gallery and retail experience– TheAquariumDesignStore.